The European Academy of Science Film, EURASF, has organized its first three-day-conference at CERN, the European Organisation for Nuclear Research near Geneva.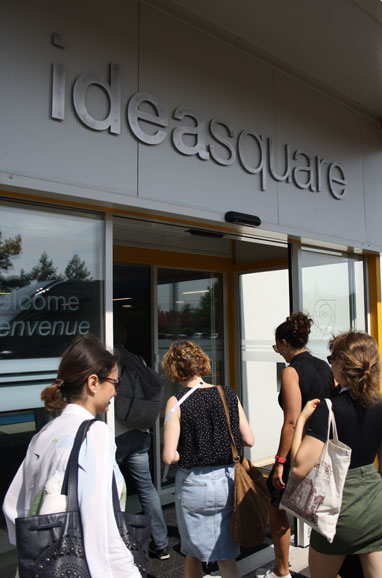 Founded inofficially in 2015 at the czech film festival AFO, EURASF is now a registered association led by its chairman Wolfgang Haberl, an Austrian filmmaker, festival producer and teacher. EURASF aims at promoting »a European network of science communicators, filmmakers, film producers and festival organizers in Europe«.
Discussions in CERNs »IdeaSquare« from 2nd to 4th of July 2018 were highly productive. Some conclusions can be put as follows: While being successful on their home turf – organizing multi-day events for a regional audience with international guests –, festivals currently do rather not play an active role in digital developments, f.ex. science communication on YouTube or streaming services. Equally important: European science film festivals started to establish informal networks but didn't generate tangible results that would be obvious or useful to the audience.
In general, the participants also agreed on the fact, that the future of science film can not be narrowed down to the medium film alone. It should be about »media« instead, including animations, VR/360-productions, full dome projections, YouTube clips and so on. The challenge of reaching the audience also has changed. Instead of putting posters to walls, science communicators need more and more expertise to make use of an evergrowing multitude of online and offline channels. As conference guest Bruno Giussani, European Director of TED, put it: »Go to where the audience is«.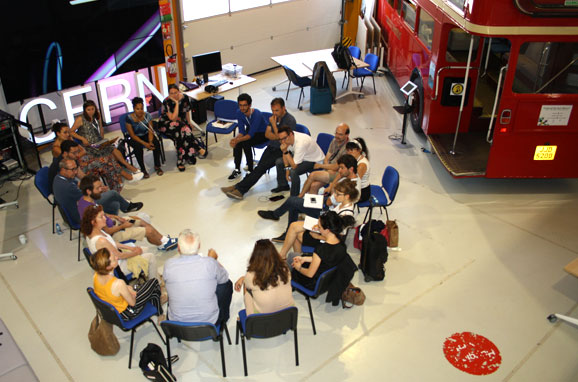 Besides Giussani the conference also welcomed Arnaud Marsollier, Head of CERN Press Office, Irina Sofletea from the EU media programme, and Paul Pauwels, director of the European Documentary Network. Amongst the participants were Jakub Ráliš, head of AFO – with around 30.000 yearly visitors the by far best attended of its kind in Europe –, as well as Irina Belykh, director of Contemporary Science Film Festival 360' in Russia. An exclusive insight into the future of 360 degree technology and virtual reality was given by Neal David Hartman, President of the CineGlobe Film Festival at CERN and host of the conference.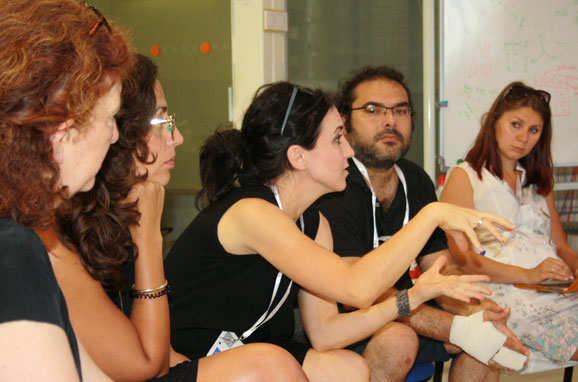 Participants also showed a great deal of interest in best practice examples. For example at AFO, a cooperation with Giant Screen Films (GSF) generates highly attractive and well-attended formats based on immersive sight and sound technologies. A completely different approach works out In the vast Russian country. In Moscow Belykh manages a film database accessible to students who want to organize their own festivals and leads a team to support them. Students from 186 russian universities are making use of this great offer.